Each of our experiences may have both a minimum and/or a maximum group size associated with them. In the event that they do, we have made those limitations available on each of the individual listing pages found on our explore page.
Minimum headcount will be available in the booking flow. The grey number in the headcount box will be the experience minimum, but we can book at any group size for the minimum total price.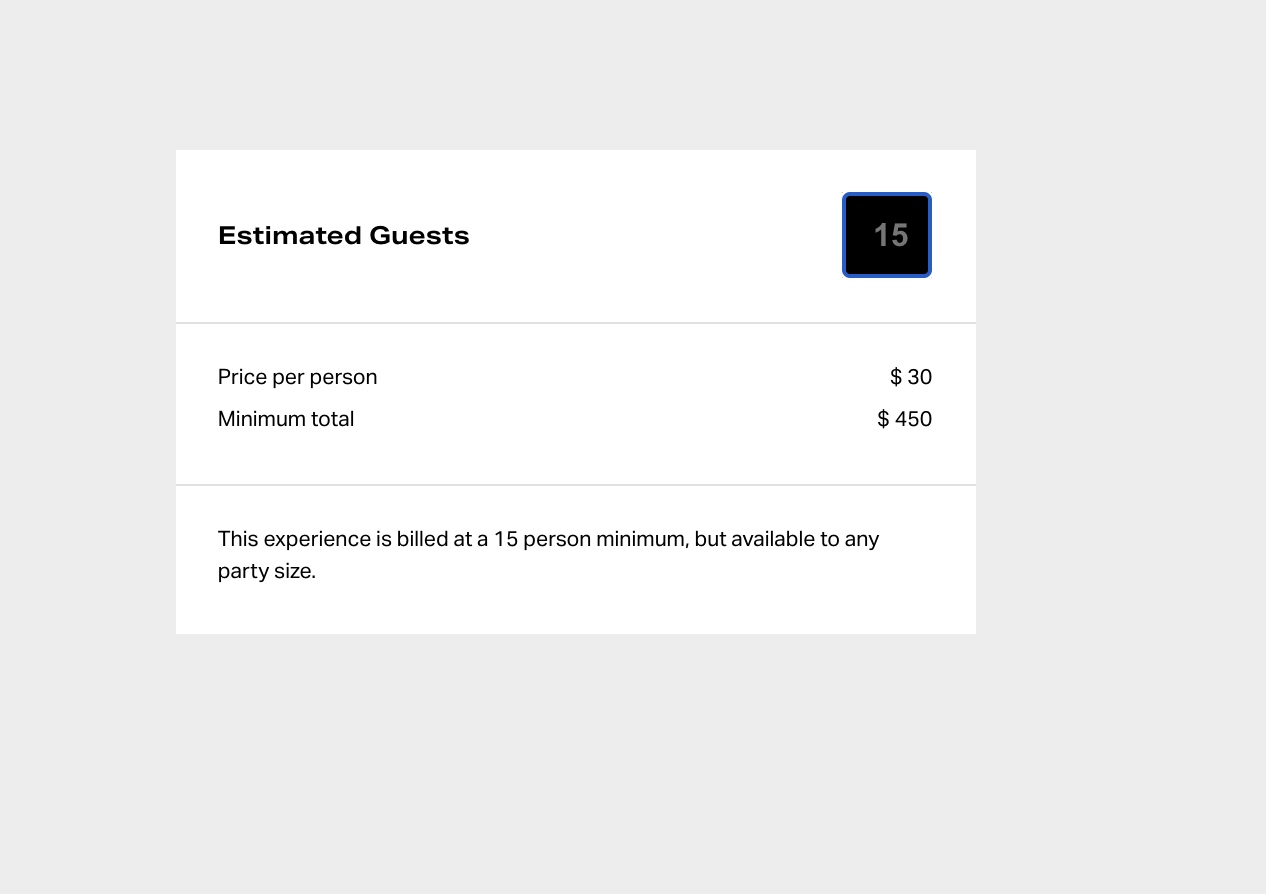 Headcount maximums will be available on the experience landing page, in between the event duration and the booking lead time.